Legal Name
Conduril - Engenharia, S.A.
Type of Organisation
Publicly traded company
Share capital
9 million euros, represented by 1,8 million registered shares with a nominal value of 5 euros each. In 1990, the shares were admitted to trading at the Stock Exchange in Porto and Lisbon. Currently, the shares are still integrated in the Central Securities Depository, but listed in a non-regulated market.
Registered office
Av. Eng. Duarte Pacheco, n.º 1835
4445-416 Ermesinde
PORTUGAL
Distribution of the wealth created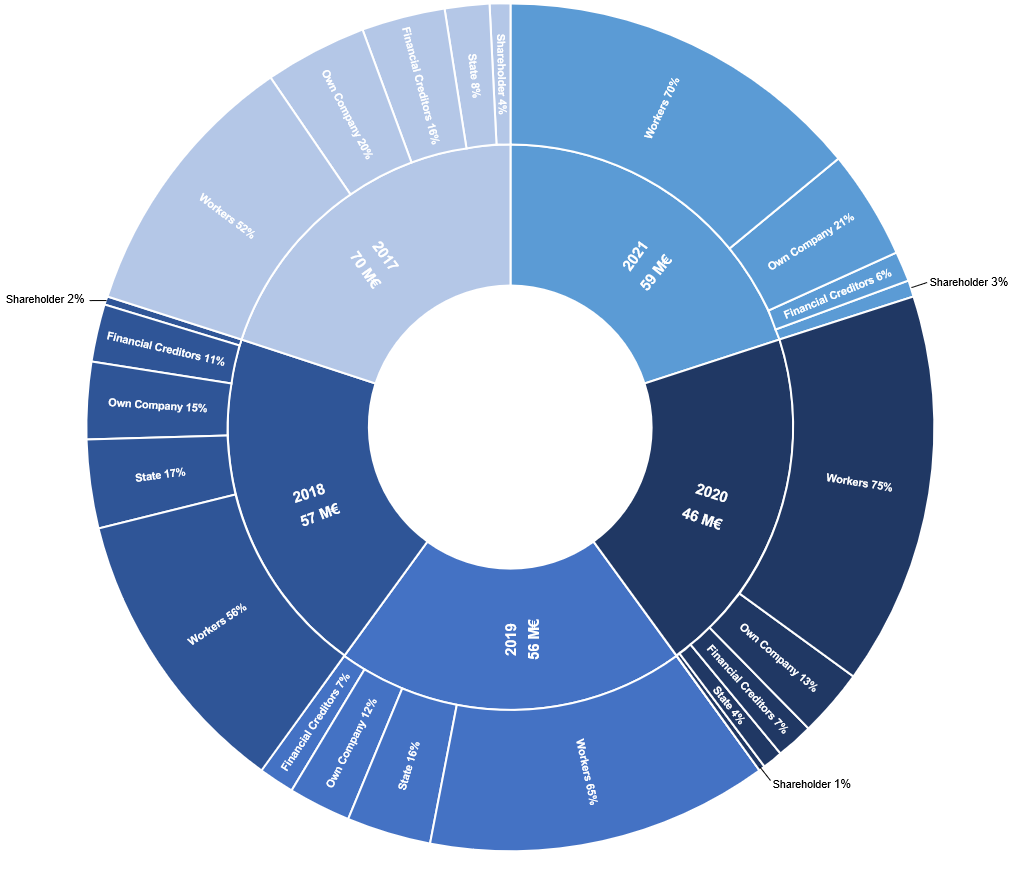 Distribution of employees per country in 2021

Portugal
710

Angola
557

Mozambique
449

Zambia
48

Malawi
438

Gabon
116

Morocco
1

Zimbabwe
51